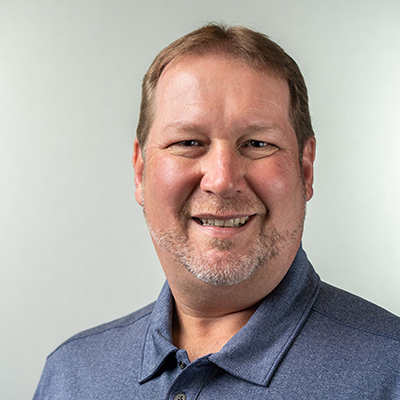 President - Brooke Justice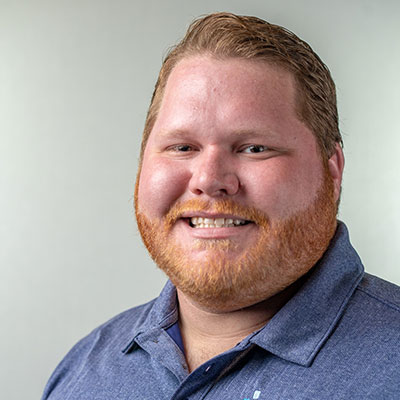 Vice President - Austin Justice

IT that works for you
Started in 2003, Justice IT Consulting is a complete technology solution provider. We are 100% committed to making sure business owners have the most reliable and professional IT service in Texas. Our team of talented IT professionals can solve your IT nightmares once and for all.
Here's why so many businesses depend on Justice IT Consulting for complete IT services and support:
We specialize in Small and Mid-sized Manufacturers in DFW.
We specialize in IT for the manufacturing industry in DFW. We've developed internal processes and systems specific to common ERPs like JobBOSS, M1, Syspro and etc… as well as have streamlined compliance playbooks for cyber security specific to manufacturers.
Cyber Security Audit Assistance Included.
Have an upcoming Cyber Security Audit? No more endless billable hours from us while we wait for the auditor to stop asking questions. We'll be there for the while process to make sure your audit is as successful as possible for free.
We Guarantee Response to Emergencies within 15 Minutes or we Pay You
We know that it's frustrating to wait on the phone for hours or days to receive an email reply from a vendor that doesn't even address your issue. We have suffered through that too. We guarantee a response the same day and if it's an emergency within 15 minutes. Don't believe us? We'll credit your bill $250 if we miss it by even a second, no questions asked.
We Provide Friendly Service with No Geek Speak. Guaranteed.
What's up with IT people who think they can talk down to you, over your head or abrasively just because they know a little something about technology? We don't know--And we don't like it either. If you happen to catch any of us being unfriendly or speaking geek

 

we'll send you a crisp $100 bill right out of the ATM as a thank you for letting us know so we can address it.
We Do the Heavy Lifting on Cyber Security Compliance For You.
Not only do we install the necessary software or setup the computers for you. We write and implement the required policy documents on your behalf so you don't have to. Why should you be expected to be an expert compliance and policy creation?
We Focus on Simple and Realistic Approaches Tailored to Your Unique Business.
We get that your business is unique and expensive brand names may not always be the best fit for your business. We find and develop a solution unique to your needs and requirements, so we make sure you get an affordable, simple solution that improves the business while keeping costs down.
Our custom service packages deliver what you need and want without overstepping the boundaries of your budget. From cloud services to data backup, Justice IT Consulting is here to team up with you and your company for expert support.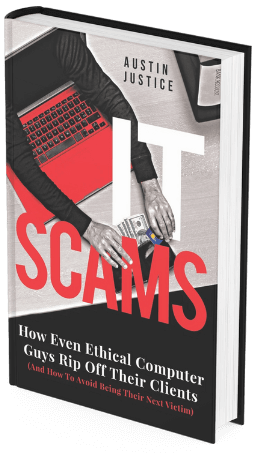 FREE eBook
Download the FREE eBook "IT Scams" By Austin Justice
Read This Book and You'll Discover:
The ultimate small-business owner's guide for finding a professional, competent, honest, considerate, on-time, fairly priced and dependable computer consultant.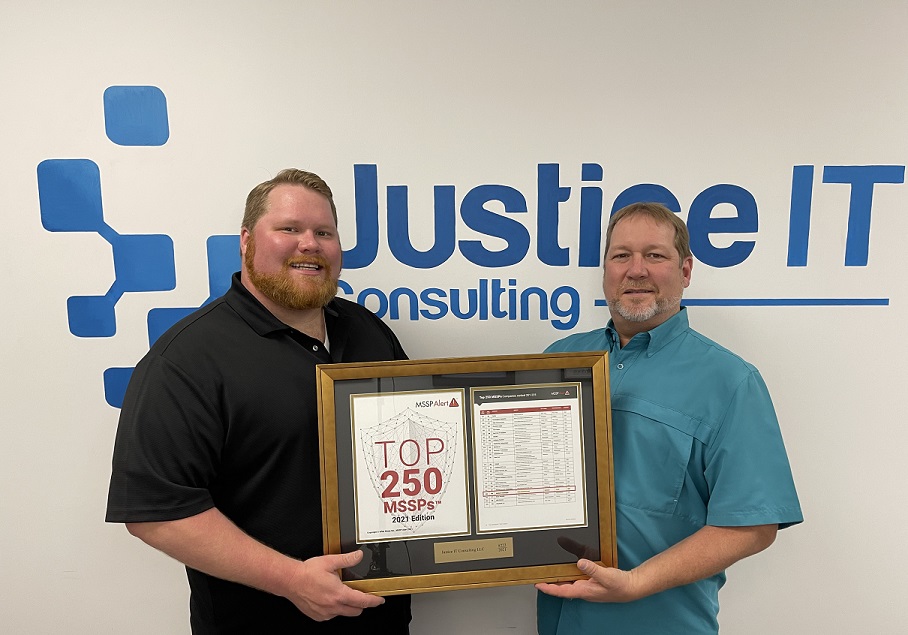 We protect our clients and their revenue by solving complex problems and tailoring solutions to their unique business.