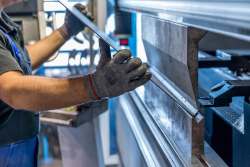 Unlike before, you will no longer be able to self-attest for Cyber Security Compliance. Instead you will be audited by a third party. This could start impacting RFI's and awarded contracts as early as June 2020.
WE CAN HELP get you ready for that audit.
Call us at 817-426-8383 to have your questions answered.
Our Proven Process
We complete your assessment and provide your CMMC Report Card
Together we develop your System Security Plan (SSP) and Plan of Action and Milestones (POAM)
Implement the Plan of Actions and Milestones (POAM) to become ready for your Audit
Now you're ready for the CMMC Audit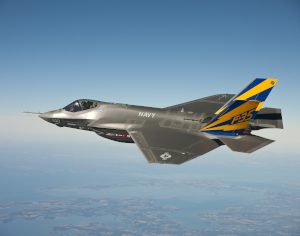 Why is this important?
Starting as early as June 2020 the Department of Defense will start requiring that all parties interested in new contracts have been audited and are compliant with the CMMC.
Starting early as October 2020 you will have to be certified by an auditor to bid on new work with the DoD or through a prime contractor.
Simple self-attestation or saying you are compliant will no longer be allowed for bidding on new work. You will have to present your certification proving you were audited by an accredited third-party.
Military Grade Cyber Security Management
F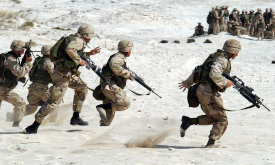 ew small businesses can afford an in-house cyber security function, let alone a Chief information Security Officer. We're ready to manage your cyber incident response efforts and ensure you comply with all DFARS cyber incident reporting requirements.
 We do the heavy lifting for you:
Our streamlined security assessment process allows for your assessment to be conducted in a timely manner, so that you can continue meeting your contractual requirements.
Machining
Manufacturing
Aerospace
DoD Subcontractors
Plastics
Fasteners
Metallurgy
Consulting
Firearms and Weaponry
V.P. of Operations, Aero CNC
I had an emergency this morning when I walked in at 6:40 a.m. and my server was not working. I called Justice I.T. and they were here in 15 minutes and fixed my problem within 5 minutes. We rely on our server to communicate with customer portals and run our shop. Without Justice I.T. I would have not been able to get the job done. When it comes to computer services, cyber security and friendly service Justice I.T. is the Best.
Owner, FMR Chemical
Austin and the team at Justice IT are the most personable/professional/efficient IT group I've used over the past 20 years.  We are a small business that doesn't have the time or infrastructure to handle IT needs so we outsourced this function to Justice IT upon a recommendation of a client.  We are pleased to say that after nearly two years, Justice IT is still exceeding our expectations.
CFO, StraCon Services Group
Working with Cyber Forward has been great it has definitely made this process much easier, sorting through all the NIST requirements that can be pretty complex and difficult to understand.  They came in and made it easy for us to understand and navigate through so I am really grateful to have them sort through this and make sense of it all. I am very confident in our plan to move forward and execute this requirement.
President, Cyber Forward and Former Commander, Network Warfare Squadron
I enjoy working with Brooke.  He brings a no-nonsense approach to managed IT that addresses issues as they arise and doesn't let them fester.
Brooke understands IT and cyber security. I encourage business owners to engage him because his motto makes sense...find happy again.
Owner, APX Plastics Inc.
We were very overwhelmed with the cyber security requirements and contacted Cyber Forward. They were very helpful and helped us in a timely manner. They also did training sessions for our employees and we really appreciated all of their help and would highly recommend them to anyone that needed help with the cyber security requirements.
Owner, Diesel Dynamics
I can't possible express how thankful I am for them.  Austin help me get our computer up and running when I was in a pinch and literally had our business on shutdown.  Thank you so much for taking care of us and making us priority!!
Partner, Agile Management Enterprises
I have been working with Justice IT Consulting for several years now. I continue to be impressed by their quality of work, and customer service. I highly recommend them to anyone looking for a refreshing IT experience!