Justice IT Acquires Cyber Forward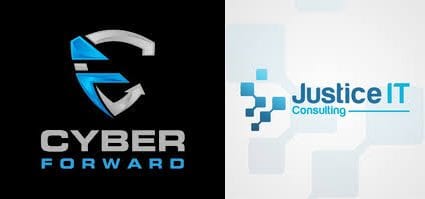 Justice IT is pleased to announce the acquisition of Cyber Forward Inc.
Burleson, Texas – Oct. 10, 2018 – Justice IT is pleased to announce the acquisition of Cyber Forward Inc., a leading expert-driven cybersecurity firm located in Fort Worth, TX. Our goal is to provide best in class Managed IT services to our community. This expansion comes with a renewed focus on protecting our client's data. Now with Cyber Forward as part of Justice IT, our clients have access to advanced cybersecurity solutions.
Cyber Forward
Unlike many of our peers, Cyber Forward takes a technology-agnostic approach to apply the Defense Federal Acquisition Regulation Supplement cybersecurity requirements (e.g. 48 CFR 252.204-7012). We deliver 14 concise policy documents addressing the 110 specified requirements within the National Institute of Science and Technology (NIST) Special Publication (SP) 800-171. We guarantee that all clients will receive a system security plan and plan of action & milestones consistent with the requirements outlined in 48 CFR 252.204-7012 and NIST SP 800 SP-171.
Justice IT
We deliver enterprise-class solutions offered at a price point you can afford. By partnering with us, you'll gain access to technology solutions that meet state and federal guidelines and exceed your expectations. Our engineers and support staff are driven to help small and medium-sized businesses gain a competitive advantage and protect their digital assets.